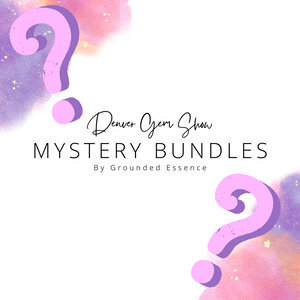 Every year we source new minerals directly from the sources here at these shows and this year I'd love to offer you a chance to receive a parcel of my favorite Gem Show finds before anyone else! You can choose between:
-$25
-$50
-$75
-$100
-$200
and this year I'm adding a $300 Mystery Box, as well! 
Mystery Boxes filled with special goodies from this years Denver Gem Show. I have sourced an assortment of polished and raw specimen that I truly think you all will enjoy! 

You will receive roughly $10-$50 in value of extra crystals in your order. The larger your mystery box, obviously the more crystals you'll receive!

This year we will be vending with Leonard Crystals at booth A707 in the National Western Complex from 9/10-9/19, stop by to say hi!