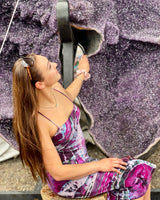 The Joy of Crystals
Here I am in Tucson, AZ this past April sourcing Crystals for the shop. One of my favorite parts of the job is the connection with other beautiful souls and having the opportunity to hand selected my Crystal Offerings for you all myself. Many of our Mexican, USA, and Canadian minerals are sourced directly from good friends of ours. We strive to find Crystals as close to the source as possible.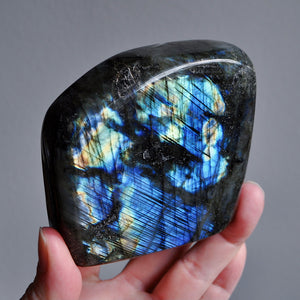 Labradorite Freeforms
The stone of Transformation and a powerful protection stone. Helps keep negativity out. These Freeforms would make spectacular Home Warming gifts and statement pieces in any home!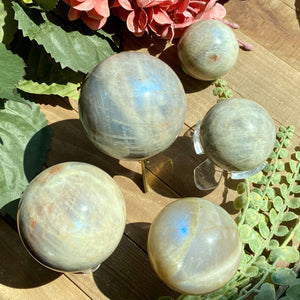 Moonstone and Sunstone Combination Spheres
These epic spheres are unlike anything I ever seen before and I just knew we needed to have some. Ideal for balancing the Divine Feminine energies with those of the Divine Masculine, these Spheres display that with their icy blue and fiery orange hues.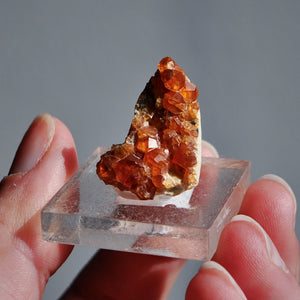 Spessartine Garnet
This particular type of Garnet is great for calming and inspiration. Known to help bring more creative flow and motivation back into your life, its also known to help you distress and relax when needed most.
They're even juicier in person!!! And wow your gifts are so so SOOO appreciated, the tourmaline is going to present beautifully on my alter and that Amethyst… I've never been drawn to them in the way I do with this little chunky baby, thank you for gracing my life with these minerals, they're so special. The presence in your package was so sweet and personal I love what you're doing with your business!!

Tay
Y'all literally have the best inventory always, I'm constantly finding new crystals I never knew about through you. I literally look forward to ordering from you when I get paid lol.

Amaya